Certification of Church Planting
"Our greatest fear should not be of failure … but of succeeding at things in life that don't really matter."
From AUD$95.00/mo
Flexible Choice (Monthly Subscriptions)
"I was looking for a Bible School which would be affordable to me to study while I am doing something for living. While Axx has done it, I want to thanks the team at Axx and the founder of the Bible college, your incredible people and thank God for you all. I have learnt alot from the very start to the end. I have many things to say but all I can say for now is thanks to Axx for the great work and the vision God has bestowed on the founder of the school to reach many souls. Your reaching out to me is your reaching out to many souls you haven't seen physically in Zambia. To me it's a dream come true after many years of looking for a Bible School. Once again thank you Axx and the team continue revealing Jesus Christ to all the world.."
Certification of Church Planting Overview
The Certification of Church Planting course qualification equips ministers & potential ministers with the foundational biblical, practical, theological skills & knowledge to begin and establish a new Church.
The Church Planting course will examine various models of Church planting like new pioneer churches, satellite churches or developing an established Church. You will also learn how to build a highly motivated team. 
Who is the Certification of Church Planting for
Analyse & Apply the Bible
Personal Management & Spiritual Health
Introduction to the Biblical Narrative
Planting & Developing Churches
God's Call Your Response: Certified
This course is designed to equip students with the skills and knowledge required to investigate and integrate biblical principles of the call of God for ministry into a personal ministry development strategy.
Curriculum Covered
Course Description
Introduction to the Course
What is a Call?
Defining Ministry
Understanding Mission
General & Specific Call
Obedience
Unique Aspects of Ministry (Interview)
Reclaiming the Discipleship Call
Allowing Scripture to Define & Direct
Historical Look at Ministry
Church-Based Ministry
Marketplace Ministry
Community-Based Ministry
Platforms for the Call
OT Example: Nehemiah
NT Example: Peter
Unusual Callings
The Ministry Zone (Part 1)
The Ministry Zone (Part 2)
The Ministry Zone (Part 3)
The Ministry Zone (Part 4)
Hearing the Voice of God
Recognising the Voice of God
How to Hear the Voice of God
Processing Moments of Call
Gifts & Calling
Involving & Aligning
A Kingdom Perspective
Called to Go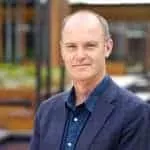 Dr Brendan Roach
Founder and CEO of Axx. Dr Brendan Roach has been involved in the professional development and training of pastors and leaders globally for over 25 years. His Biblical expertise is Biblical Archaeology, Leadership Development, First Century History and the Call to Ministry.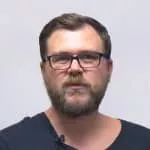 Regan Perry
Regan firmly believes that you never stop learning and enjoys creating pathways for others to discover their full potential. He has lead & served on church staff, coordinating teams & interns, and overseen ministry programs and campus facilities.
4.9 out of 5 stars (based on 418 reviews)
The roadmap of my ministry
First of all I would like to say thank you very much for giving me this opportunity to study such a great course at Axx.
the response of God's call course answers most of my life questions and gave me a new demission of thoughts. I am Wandro's(the first evangelist the true apostel in Ethiopia) grandson, When I start I new I have specific calling but had many confusions about how to respond it. Now I get the clear roadmap of my ministry, I love you my family in Christ my teacher, May God bless you. I can't stop listening you, learning from you. For sure I will use all in my ministry and teach others accordingly.
This is one journey I wouldn't have missed for anything in the world. My teachers have been amazing and I'm making huge progress and learning new things. Thanks to all the team and teachers of Axx Bible School for the impact.
Shalom
i never saw the call of God in our lives form a very important aspect.but through the lectures l have a better understanding about God call,gift and hearing from him.
Analyse & Apply the Bible: Certified
This series of lessons is designed to equip students with the skills and knowledge required to utilise the features of a study Bible, as well as historical and cultural analysis to compose an accurate application of a biblical passage.
Curriculum Covered
Course Description
Introduction to Interpretation
Introduction to Study Bibles
A Pattern for Application
Look for Clues
Original Audience & Historical Context
Researching Historical Context
Genre Pitfalls (Part 1)
Genre Pitfalls (Part 2)
Literary Context
Observation
From Analysis to Meaning
But we are different… aren't we?
Meaning to Application
Summary & Example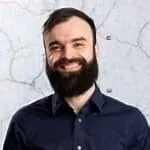 Pastor Andrew Groza
Andrew is an experienced Pastor with a demonstrated history of working in the e-learning industry. Skilled in non-profit organizations, E-Learning, coaching, organizational development, and instructional design. Andrew holds a Master of Arts in Ministry from Harvest Bible College.
4.9 out of 5 stars (based on 645 reviews)
Observing helps one to take right decision
In this course i learned that i observation is applied it will help one to take the right decisions. It is like when driving a car we need always be observant to other road users especially when changing lanes we need to observe whether it is clear and safe to do so. Similarly with the word of God we need to observe in order to apply correct principle of interpretation.
I also learned the triangle of God at the top, original audience on the left, and us todayand the application for contemporary audience .
I learned alot and I'm grateful
I thank God for giving this opportunity to know more about the words of God
Personal Management & Spiritual Health: Certified
This course is designed to equip students with the skills and knowledge required to apply holistic Christian practices and personal management skills.
Curriculum Covered
Course Description
Course Introduction
Make the main thing the main thing
Spiritual Disciplines – Growth
Spiritual Disciplines – Practicalities
Introduction to Identity
Building a Healthy Self
Values
Christian Values
Personal Mission Statement
Goals
Prioritising & Time Management – priorities and the 4 quadrants
Prioritising & Time Management – organising & executing
Health & Wholeness
Goals – review and evaluation
Our life together. Authority, Leadership & Governance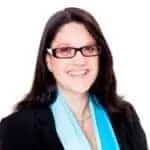 Amelia Pickering
Amelia has had a diverse career thus far, one dedicated to working towards building a better world and empowering others to do the same. Over the past 25 years, her passion for leadership, academia and social justice has led her to pioneer an adult literacy and numeracy school for the disadvantaged, assume the role of university VP and run a social enterprise focused on increasing EQ within corporations and NFPs. This, along with her interest and acumen for social impact and investment strategy, has afforded her the opportunity to work with various NPFs in creating holistic frameworks for change and mobilise capital for impact.
4.9 out of 5 stars (based on 382 reviews)
Personal management and spiritual health
I have learned that my personal health is equally important as to wanting to fulfill ministry goals. Goal setting is important. Monitoring and evaluation helps me keep myself on check.
Personal Management & Spiritual Health
This Lesson was really helpful for my spiritual growth.
The topics were very useful because as ministers of God, we need to make sure that we can balance everything in our lives. Being a Pastor, a leader, a family member, a friend and as a member of the community. These topics were great ang very helpful. To God be the glory!
Introduction to the Biblical Narrative: Certified
This course presents a 'bird's eye view' of the Bible as one story. Each teaching is aimed at equipping learners with the skills and knowledge required to evaluate, communicate and apply the biblical narrative to a specific contemporary ministry context.
Curriculum Covered
Course Description
Seeing the Bible as One Story
Orientation/Creation
The Plot: Solution: The Patriarchal Narratives
YHWH is crowned Israel's King
The Former Prophets: from Conquest to Exile
The Ups & Downs of Samuel
The Latter Prophets: Isaiah, Jeremiah, Ezekiel & Twelve
Jeremiah: The Weeping Prophet
The Writings
Lamentations: the Shedding of Righteous Blood
Who is Jesus?
The Crescendo of Jesus
The New Covenant
Epistles: New Covenant Prophets
Good Deeds are Essential
The Hope of Resurrection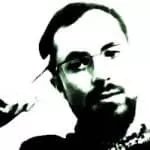 Matthew Jarlett
Following the completion of his Bachelor of Arts (Biblical Studies), Matthew assumed the Vocational Education Course Supervisor role with Harvest Bible College.
4.9 out of 5 stars (based on 780 reviews)
The Divine Division of the Holy Scripture
This course has thrown more light on how the various books of the Bible were composed. And how they speak distinctively to every generation on the programming of God for humanity and the world.
Now scripture has come alive. Now It all makes sense. Now I better understanding.
Thank you so much
Always wanted to learn more, yet I started but could never finish any biblical studies. Upon discovering AXX. I become glued to Matt Jarlett way of minister the Gospel. First time I could finish video footage listen to someone for the duration of the minutes without getting into a stagnation mode. Throughout it becomes a WOW or a smile due to new Revelation i never heard before. Jared calmness has put me at ease and open the ears of my heart to listen to him. To God be the Glory Amen.
Theology of God: Certified
This course introduces the theology of God, as you explore the relevance of theology, the Trinity in the Old and New Testament, the Person and Work of Christ and the Holy Spirit, as well as the gifts and fruits of the Spirit.
Curriculum Covered
Course Description
Introduction & Relevance
Talking Theology
Introducing the Trinity
Trinity in the Old Testament
Trinity in the New Testament
God as Trinity
Trinity as Community
Historical Misconceptions
God the Father
God the Son
God the Holy Spirit
Trinity Together
The Work of Christ
The Work of the Holy Spirit
Gifts & Fruit of the Spirit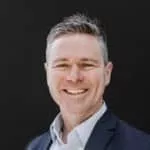 Dr DJ Konz
DJ is Associate Dean of the Faculty of Theology, and Head of the Theology Department, at Alphacrucis College. DJ comes from a background in the Christian Non-Profit sector, most recently as the Executive Director of Advocacy at Compassion Australia. He wrote his doctoral dissertation at the University of Aberdeen on the child in the thought of Karl Barth, and his wider teaching and research areas include systematic and historical theology (especially Karl Barth and Dietrich Bonhoeffer), as well as mission theology, public and political theology, and child theology. He is the co-editor of Theology, Mission and Child: Global Perspectives (Oxford: Regnum, 2014) and has published various book chapters and journal articles.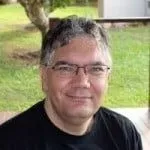 Pastor Jeremy Weetman
Jeremy has been in pastoral ministry for over twenty years. He and his wife plated the church they lead on the Gold Coast (Australia), Eikon Community, in 2006 and transitioned the congregation into a missional expression of church. He has served on various denominational committees and has been teaching in bible colleges since 2011. He is studying towards his Doctor of Ministry and is interested in sacred space and contemporary spirituality.
4.9 out of 5 stars (based on 424 reviews)
Before I started this training in relation to how Iam currently,I feel I have made a big step in spiritual development.
I have been encouraged to read the bible and discover more things especially when I am looking for those scriptures given in the teachings.I have got more facts about the nature of God and this has helped me to continue serving Him in a more clarified way,It has widened my biblical knowledge to help me as I do my preachings.I hope by the end of the course,I will have achieved much and properly tuned to become a real servant of God.Thank you very much.
I have fully learn that God is one manifesting in three aways but all the Father can the Son and the Holy Spirit can. The Holy Spirit is not lower than the Father and the Son, they are all united and doing the same work we see the Son introducing Himself as the Father and the Spirit as well.
Theology is study God's character so we need to know what is God's character to show people they are in the world, they need to see GOD / JESUS in our life.
We need to be sure that our action is as God's action for humanity as a missionary.
And for this all we need to know GOD FATHER, SON,AND HOLY SPIRIT.
How God father was doing thing's and how God Son and Holy spirit. But to know they are one GOD.
Planting & Developing Churches: Certified – Part 1
This course equips and inspires ministers and potential ministers to become involved in Church Planting and developing churches. It deals with Church Growth and Health principles to the planting and development of a local congregation.
Curriculum Covered
Planting & Developing Churches Course Description Part 1
Introduction to Planting & Developing Churches
Jesus & the Harvest
Biblical Foundations of Church Planting
Jesus & the Gospel of the Kingdom
The Early Church & Lessons for Now
Why Church Planting is the Best Way to Win the Lost
Evangelism in the New Church Plant
Discipleship & Church Planting
Case Study: Church Planting & University Ministry Thailand
Case Study: The Satellite Church Planting Model
Case Study: Starting from Scratch – Lightpoint Church
Rick Warren & The Saddleback Church
8 Essential Quality Characteristics of a Healthy Church
People Groups & Church Planting
Cultural Diversity and Church Planting
Starting Strong: Preparing for Church Planting
Imperatives for Church Planting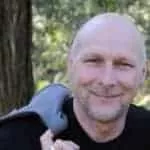 Dr Ian Grant
Ian is an experienced Vice-President Emeritus with a demonstrated history of executive leadership, curriculum development, postgraduate teaching and accreditation, in theological education and ministry training in Australian and international contexts, including in the e-learning industry. He is skilled in Lecturing, Coaching, Managing Teams, Conflict Resolution. Ian holds a PhD focused on cultural intelligence, anthropology, contextualised leadership, cultural and religious change, intercultural communication and Majority World Christianity from Monash University.
4.9 out of 5 stars (based on 104 reviews)
To be given such an amazing opportunity to learn Church Planting is a miracle to me.
Investing yourself in a church plant
The first church-planting movement points to community practices that cultivate the
generosity and stewardship needed to empower the mission regardless of economic status:
1. Community is real, built on relationships of love and trust (Acts 4:32).
2. Sharing is voluntary, not forced (Acts 4:32).
3. There is an ethos of grace, not law (Acts 4:33).
4. All that Jesus commanded is taught, including stewardship of life and belongings (Matt.
28:20; John 13:14–17).
5. The leaders set an example of generosity (Acts 4:36–37).
6. There is freedom in giving, but honesty is required (Acts 5:1–10).
7. Fairness in distribution is overseen by spiritual servants (Acts 6:1–7).
Importance of partnership in church planting
Paul incorporated into new teams the strengths and cultural savvy of coworkers
recruited from churches he had previously established. Ecclesiastes 4:9–12 lists several
benefits of partnership: greater returns, protection, help in time of need, warmth, and strength.
Furthermore, the mandate to be wise stewards of time, talent, and treasure calls partners to
regularly evaluate their kingdom impact and fruitfulness (Luke 16:8–12).
Crossing Cultures: Certified
In this course, you'll be equipped with the knowledge and frameworks in how to effectively take the gospel around the world and communicate it to cultures that are different to your own.
Curriculum Covered
Course Introduction
Biblical Basis for Mission
Why Mission?
How do we do Mission?
Understanding Culture
God & World Cultures
Contextualisation
Global Trends in Mission
Mission Trends (1)
Mission Trends (2)
Models of Mission Work (1)
Models of Mission Work (2)
Models of Mission Work (3)
Models of Mission Work (4)
Case Study: Urban Missions (1)
Case Study: Urban Missions (2)
Case Study: Urban Missions (3)
Case Study: Urban Missions (4)
The Practicalities of Going Cross-Cultural
Dealing with Spiritual Props
Character
Cross-Cultural Stress
The Missionary Call
Paul's Methods (Case Study)
Keys for Effective Cross-Cultural Work (1)
Keys for Effective Cross-Cultural Work (2)
Short-Term Mission Trips (1)
Short-Term Mission Trips (2)
Short-Term Mission Trips (3)
Crossing Cultures Course Review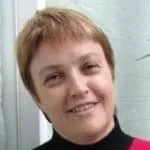 Pastor Kay Dohle
Kay has dedicated her life to ministry. After pioneering a Young Adult Ministry training program at her local church, she then relocated to Asia as Mobilisations & Placement Officer with Assemblies of God World Missions. Since returning to Australia she has held senior leadership roles with Alpha Crucis and continued to work with churches across the country to help them equip Christian leaders to change their world.
4.9 out of 5 stars (based on 271 reviews)
I am clear on building strong teams when going on a mission and I now have clear understanding on what to expect when going from place to place and that as the cultures will differ how will I handle myself as I present the Good News
'The teachings I have received has really impacted my knowledge and understanding. This will bring positive changes in to my ministry. I'm so excited about what axx bible college is doing especially allowing pastors like me to be
trained in the knowledge of the word of God. I appreciate what God is doing. May God continue to bless axx bible college'.
This is an insightful training which has widened my scope of knowledge
Sermon Design & Delivery: Certified
This course is designed to equip students with the skills and knowledge required to understand the basics of communication theory and to use those, along with solid biblical exegesis to develop and deliver a sermon within a ministry context.
Curriculum Covered
Course Description
Introduction to Preaching
What is Preaching?
Preaching Foundations
Understanding the Text: Exegesis
Hermeneutics: Understanding the World
Ethics of Communication
Types of Sermons
Story, Illustration & Metaphor
Preparation
Structure & Flow
'Grabbing People by the Ears'
Sermon Application
Sermon Conclusion
From Design to Delivery
Verbal & Non-Verbal Communication
Taking Your Audience Seriously
Establishing Rapport
Sermon Notes
Story & Imagination
Using Our Voice Well
Body Language
Audience Engagement
Creative Presentations
Personality & Style
Dealing with Anxiety
Sermon Evaluation
Wisdom from our Mistakes
Difficult Topics
Preaching & the Future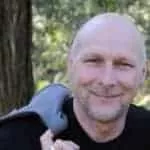 Pastor Andrew Groza
Andrew is an experienced Pastor with a demonstrated history of working in the e-learning industry. Skilled in non-profit organizations, E-Learning, coaching, organizational development, and instructional design. Andrew holds a Master of Arts in Ministry from Harvest Bible College.
4.9 out of 5 stars (based on 368 reviews)
A sermon is not just a sermon because a minister is standing before people and talking it's important for a good way of communication that your listeners can hear and understand what you are saying, so sermons need a goose time of preparation and the preacher to be well presentable
Very very confusing but I am glad I did it it mind blowing. Praise God
Certification of Church Planting Enrolment Options
Monthly Subscription
8 Specifically Designed Courses

Access with an active subscription

Certified Training

168 Lessons
3 Monthly Payments
8 Specifically Designed Courses

Lifetime access to all resources

Certified Training

168 Lessons
Upfront Payment
8 Specifically Designed Courses

Lifetime access to all resources

Certified Training

168 Lessons
Certification of Church Planting Snapshot
Certification of Church Planting Reviews
4.9 out of 5 stars (based on 130 reviews)
Axx took me to another level
Certification of Church Planting Requirements
All assessment tasks must be completed to be certified
Learners are required to complete all video lessons
Each lesson has a short multiple choice quiz
There are no essays to be written in this qualification