Welcome - Am I Ready for Baptism?
What a brilliant decision you have made to enrol in your free Am I Ready for Baptism? course today.
You will learn about baptism, its history and its background. You will also have your questions answered to make sure you are ready for baptism.
We have created this page to get you off to a flying start with your program of study. So please take a few minutes to read this page and follow the instructions.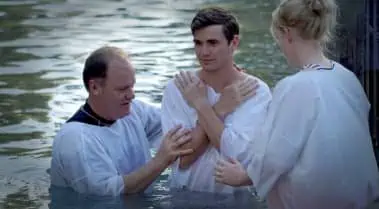 Getting the most out of your study
Take a moment to pray before you start a study session

Ask God for wisdom, insight and understanding.

Pause and rewind when you are not sure about what is being said.

The courses are designed with a lot of information packed into a lesson.

Take notes.

This helps greatly with understanding and remembering.

Give yourself separate time and space to do each lesson.

Allow 30 mins per lesson, don't rush.
Only do 3 lessons per study session.

If you are unsure about a term or a concept.

use the E-library to do some research.
use the community chat rooms to ask a question.
Our Mission is to Provide Free Bible College Training to Pastors living under Persecution or in Poverty
How to Start Instructions
IMPORTANT – Check your email for important information and link (Check your spam as well).
Log In
Click on MY DASHBOARD
Choose your Course
Click Start Course